Ketan Mehta | Founder & CEO
Ketan is the founder of Tris Pharma. Under his leadership, Tris Pharma has developed many innovative technologies, launched new products, and established itself as a leader among technology-driven pharmaceutical companies. Ketan's work at Tris has led to many discoveries and inventions. Before founding Tris Pharma, Ketan worked for Capsugel (formerly a division of Pfizer) in sales, marketing, and business development for eight years. Prior to Capsugel, he spent approximately six years as a pharmaceutical scientist for three different large pharmaceutical companies. Ketan is a pharmacist by education and holds an MS degree in Pharmaceutical Sciences from the University of Oklahoma.
Cheryl Patnick | Chief Administrative Officer
Cheryl joined Tris Pharma in 2010 and is responsible for both our Human Resources and Corporate Administration functions. With over 30 years of experience, she excels in developing cultures where leaders create highly engaged teams and companies develop workforces that maintain a high level of productivity during times of change and accelerated growth. Prior to joining Tris Pharma, Cheryl served as president of Capella Consultants LLC, where she led the human resources and management consulting groups and prior to Capella, Cheryl spent more than 15 years at Sovereign Bank, the last seven years as Executive Vice President, Human Resources. She is active in volunteer activities within the Central New Jersey business community and was a recipient of the HR Person of the Year Award from the Society of Human Resources Management. She earned a BS in business administration, summa cum laude, from the University of Richmond, Virginia.
Norma Cappetti | Senior Vice President, Regulatory Affairs
Since July 2014, Norma has led our Regulatory Affairs teams for both brand and generic regulatory operations. She has over 35 years' international and domestic regulatory experience in the pharmaceutical industry and her therapeutic areas of expertise include CNS, respiratory, cardiovascular, and endocrinology. Norma received a BS degree from the University of Rochester with a double major in Biology and Toxicology, and has proven success in NDA and ANDA submissions in her previous leadership roles with Ono Pharma, Celltech Americas, Medeva Americas, and Fisons Corporation.
Nicholas Cappuccino | Chief Quality Officer, Senior Vice President of Quality & Compliance
Dr. Cappuccino joined Tris in 2021, and as Chief Quality Officer is responsible for all aspects of Tris Quality & Compliance. Nick has over 40 years of experience in the pharmaceutical industry leading Quality and R&D teams as well as working with the US FDA and other global regulatory agencies at both a strategic policy level and at a tactical level for matters of Pharmaceutical Quality, GMP Compliance and Regulatory Affairs. Nick's depth of experience includes senior leadership roles at Dr. Reddy's Laboratories, Eagle Pharmaceuticals, Andrx Pharmaceuticals, Sandoz Inc. and Apotex, Inc. Prior to his advancement into leadership roles, Nick also worked for Sanofi (formerly Hoechst -Roussel) Pharmaceuticals, Schering-Plough and Geneva Pharmaceuticals. Nick currently serves as the Chair of the Science Committee for the International Generic and Biosimilar Medicines Association (IGBA) and represents IGBA on the ICH Management Committee and the ICH Assembly. Dr. Cappuccino holds a Ph.D. in Organic Chemistry from Stevens Institute of Technology, Hoboken, NJ, and an MBA from Fairleigh Dickinson University, Madison, NJ.
Peter Ciano | Chief Financial Officer
Peter joined Tris Pharma in April 2010 and leads our licensing and M&A initiatives. Peter brings to Tris a diverse background and an analytical approach steeped in pharmaceutical markets. He is a pharmacist by training and holds an MBA in finance from Rutgers University. After business school, he joined a boutique strategic management consulting firm where he spent six-plus years, serving as Vice President for the last three years. His clients included leading pharmaceutical firms such as Pfizer and Novartis, drug distribution companies, and health system firms. Peter then spent six years at Kos Pharmaceuticals, serving for the last two years as Executive Director of Corporate Development and Business Planning prior to Kos' acquisition by Abbott Labs.
Thomas Englese | Chief Commercial Officer
Tom has more than 20 years of experience in domestic and international commercial functions at biopharmaceutical companies across a breadth of therapeutic areas such as pain management, cardiology, liver disease, anesthesia, and critical care. Prior to joining Tris, he was the chief commercial officer at Aziyo Biologics, where he oversaw multiple business units, profitably negotiated commercial partnerships and was a key leader of the company's successful IPO team. Earlier in his career, he held various positions at Mallinckrodt (formerly Ikaria Inc.), where he was responsible for the North America franchise of several key products, as well as at Baxter, where he spent six years managing business operations and global analytics. Tom earned his Bachelor of Science in Marketing from Villanova University and his Master of Business Administration in Finance from Pennsylvania State University.
Joseph Grieco | Vice President of Clinical Development
Dr. Joseph Grieco joined Tris Pharma in September 2022 and as Vice President of Clinical Development. He leads clinical development and pharmacovigilance, informs asset development, and oversees the operational execution of clinical trials. Joe has an extensive background in clinical development programs in multiple therapeutic areas with a focus on severe rare congenital disorders including lysosomal storage disease, genetically based cognitive disorders, seizure and neo-natal conditions as well as severe ophthalmological conditions. Prior to his current role at Tris, Joe held roles of increasing responsibility in both biotech and academia. His early work began as an academic neuroscientist studying Alzheimer's disease and Parkinson's Dementia with a focus on rare congenital cognitive disorders, specifically Angelman and Fragile X Syndrome. Most notably during this tenure he identified the first candidate medicine for the treatment of Angelman syndrome which led to the first ever clinical trial in this population with a severe unmet need. Dr. Grieco holds a Ph.D. in Neuroscience and a M.S. in Medical Science from the University of South Florida, Tampa, Florida.
James Hackworth | President, Brand Division
James Hackworth, Ph.D., has over 15 years of multi-therapeutic area experience domestically and internationally with an extensive track record in licensing, M&A and partnership transactions, particularly those with a high degree of complexity, pharmaceutical commercialization, and drug development. Most recently, he founded and was President of Park Therapeutics until it was acquired by Tris in April 2021. Prior to founding Park Therapeutics, James held the position of Chief Business Officer at DeepBiome and was Sr. Vice President, Corporate Development and Commercialization Strategy at Shionogi. James holds a Ph.D. in Physics from Columbia University and a B.S. in Physics from The Ohio State University.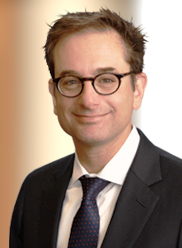 Marc Lesnick, Ph.D. | Chief Development Officer
Dr. Lesnick has deep experience in managing global research and development programs from pre-clinical stage through Phase 3. His background spans a number of therapeutic categories including psychiatry, infectious disease, endocrinology, oncology and allergy. Before co-founding Park Therapeutics, Marc held various executive roles at Spruce Biosciences, QED Therapeutics, Cascadian Therapeutics and Shionogi, Inc., among others, where he focused heavily on regulatory affairs and quality assurance, successfully progressing numerous clinical programs through to U.S. FDA and ex-U.S. approvals. Marc received his Bachelor of Science in Biochemistry and Molecular Biology from the University of California at Santa Cruz and completed his Ph.D. in Biology at the University of Oregon.
Alfred Liang | Vice President, Research & Development
Dr. Liang has more than 20 years of experience in the pharmaceutical industry leading high performing R&D teams in the execution of end-to-end formulation and process development in both brand and generic pharmaceutical environments, from conception to commercialization. His broad experience also encompasses drug delivery technology innovation, patent creation, building product portfolio assets and extending product life cycle. Alfred has held positions of increasing management responsibility at Alpharma (King/Pfizer), Actavis (Teva), and most recently at Ferring Pharmaceuticals. He holds a Ph.D. in Pharmaceutical Sciences and a B.S. in Pharmacy, both from Rutgers University. He's a registered pharmacist in NJ.
Ankit Patel | Head of Operations
Ankit joined Tris in July 2008 and is responsible for all aspects of our operations activities. Ankit joined Tris in the product development department and has taken roles of increasing responsibilities within Tris. He has effectively scaled up and troubleshot products and processes. Prior to joining Tris, Ankit worked in different companies as a pharmacist, a manufacturing chemist in a parenteral department, and a research chemist in a chemical lab. Ankit is a pharmacist by education and holds an MS degree in Pharmaceutical Engineering from the New Jersey Institute of Technology.
Janet Penner | President, Generics Division
Janet joined Tris Pharma in May 2013 and leads the Generics business unit. Bringing a diverse background to Tris, Janet spent the first 12 years of her career working across multiple functional areas within GE and PepsiCo divisions in industries spanning consumer durables, financial services, and hospitality. In 1999 she joined Amerisource, eventually heading up the Generics group for Amerisource and then AmerisourceBergen. Since then, Janet has held senior management positions with smaller and midsized generic pharmaceutical companies. She holds an MBA from the Schulich School of Business at York University and a BA from Western University.
Jonathan Provoost | Vice President, General Counsel
Jonathan has more than 20 years' corporate legal experience, with most of his tenure in large and medium-sized pharmaceutical organizations. His broad experience within the legal profession encompasses management of intellectual property, as well as serving as a Chief Compliance Officer and General Counsel, general transactions, litigation, and various business activities. Throughout Jonathan's career he has enjoyed positions of increasing managerial responsibility, and most recently served as General Counsel for Business Development & Licensing at Mallinckrodt Pharmaceuticals. Jonathan earned a JD from Pace University School of Law, an MBA from Lehigh University, and a BS in Chemistry from SUNY Oswego, in addition to formally serving within the US Marine Corps Reserve. He is admitted to NY/NJ bars and is registered with USPTO.
Ben Smeets | Head of IT
Ben joined Tris in 2021 to lead Tris's Information Technology team. In this role he is responsible for all aspects of Tris's IT infrastructure and Business Applications. Ben has over 40 years of experience, including 20+ years in the pharmaceutical industry with various US and global Business-IT leadership roles covering R&D, Manufacturing, Commercial, Finance and other support functions. In these roles he has been responsible for the delivery of large-scale business critical applications and innovative solutions, global IT strategy and IT architecture. Most notable in his tenure at Akzo Nobel Coatings, Ben was responsible for the development and launch of a unique and innovative Color Measure and Mixing application for the global Do It Yourself and Car Repair businesses. Prior to joining Tris, Ben worked as Chief Information Officer at Ferring Pharmaceuticals US, Head of Commercial IT innovation at Merck & Co, Global IT portfolio and IT CRM strategy at Schering-Plough and various global roles at Organon and Akzo Nobel in the Netherlands. Ben holds a B.S. in Analytical Chemistry from the Hoge School Fontys, in the Netherlands.